our promise to our customers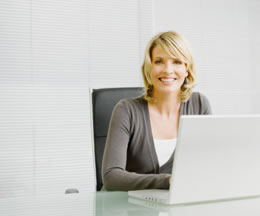 Customers first, quality always. At Halcyon Networks, we take immense pride in continually delivering first-class solutions and customer service levels that exceed our clients' expectations. Our reason for success is simple: regardless of the size and stature of your organization, you will always receive high quality solutions and customer service that is second to none.
Our reputation with our customers speaks volumes about the way we do business. We recognize that each organization is unique and we work closely with each of our clients to implement customized technical solutions and provide the "best possible experience." We develop and maintain close knit relationships with all of our clients because we want to create an environment conducive to transforming a good organization into an exemplary one.
In addition to our employees possessing a high degree of technical ability, it is their professionalism, work ethic, integrity, creativity, and congeniality that distinguish them from other information technology consultants. Because of our selectivity in hiring, you can always be certain of working with friendly, customer-oriented consultants who are experts in their field.
Thank you for considering Halcyon Networks as your network consultant. We know that the most important organization is yours, and that exceptional service is a fundamental component of customer satisfaction. Our promise to you is not only to provide first-rate technical solutions, but also to deliver quality and customer service above and beyond what is expected. To our clients, Halcyon Networks is an organization able to deliver this promise.